Thanks everyone who has bought tickets for our March Jollification Shows.
The shows are all selling fast and we were thrilled to add shows in Belfast and Dublin to the March Tour.
There will now be 8 shows in March and we can't wait!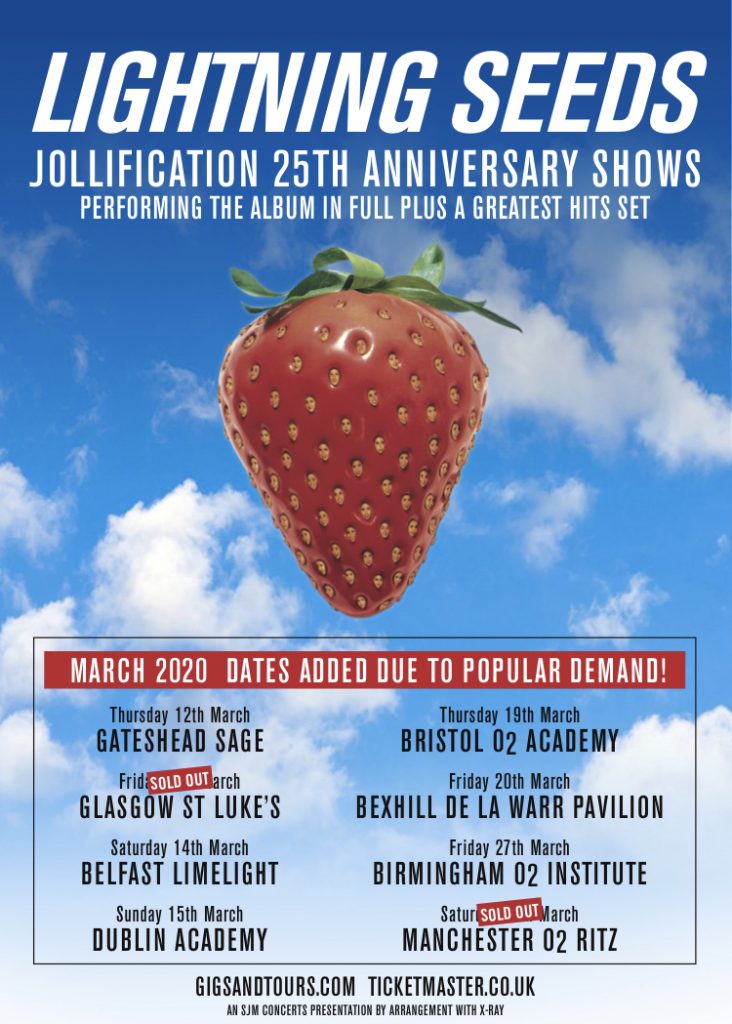 In other exciting news, we will also be playing a Jollification and Greatest Hits Set at the Isle of Man on 16th May.
We had a brilliant time when we were last on the island in 2017 and we are really pleased to be returning this Spring.
P.s The summer is taking shape with Neighbourhood Weekender, Sonorama Ribera and more already confirmed.
We hope to be back soon with further news about the summer festivals, but it seems like it's going to be a busy 2020!!!